The England Is My City meme originated from a Nick Crompton lyric in the music video "It's Everyday Bro" by Jake Paul. The lyric was widely derided on social, primarily because England is a country, not a city.
Background
The video was uploaded on May 30th, 2017 by Jake Paul's YouTube account. In the clip, he gloats about his followers and predicted that he would soon surpass Pewdiepie's subscriber count.
He also infamously referenced his ex-girlfriend, YouTuber Alissa Violet. They had, at that point, only recently undergone a public split after rumors of mutual cheating. It was also rumored that Violet had started dating Jake's brother, Logan.
During this dramatic music video, Nick Crompton shows up sings a lyric that includes the line "England is my city."
Meme Compilation
The MemeCompiler YouTube channel produced a hilarious mashup of the best clips:
When Immigrants Come To England
This particular meme comes from the deep fried means subReddit-it's captioned when immigrants come to England. It's a funny spinoff of the song lyric where is the rapper seemingly warning off arriving immigrants with laser eyes and what looks arm canons.
Ascended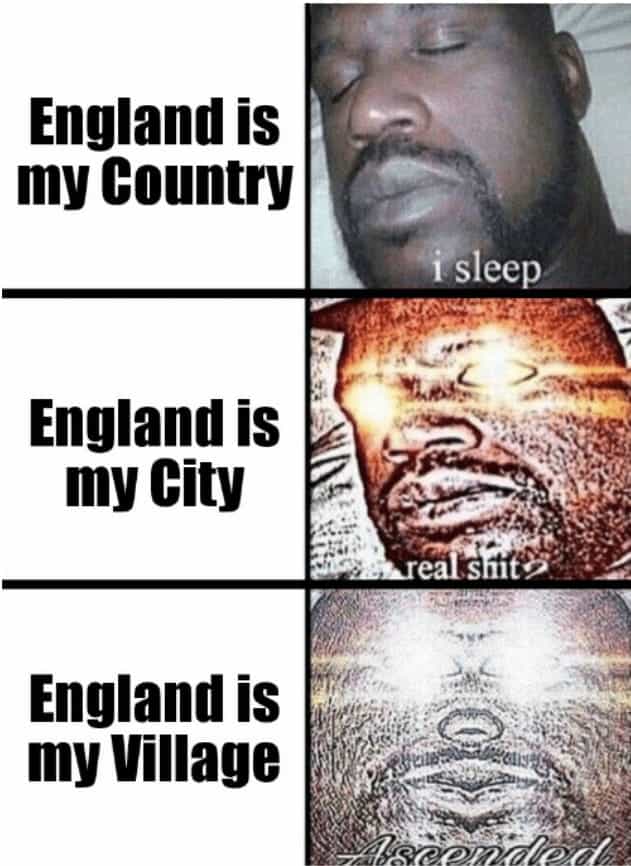 Simpsons Style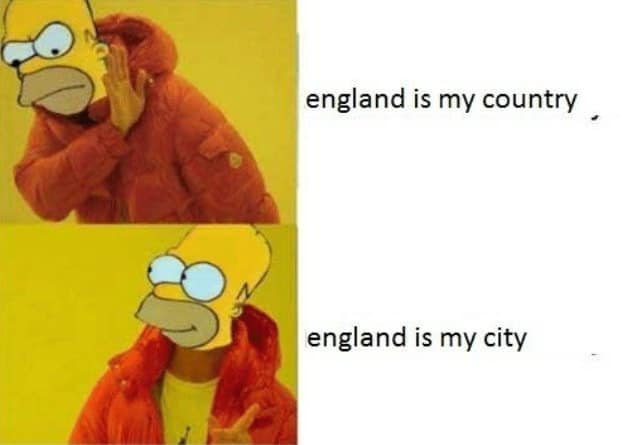 Expanding Mind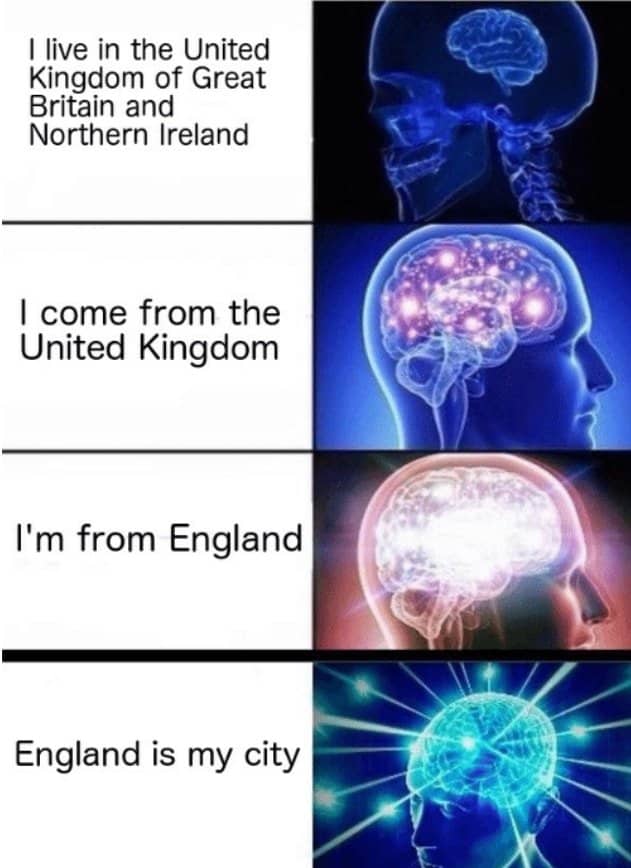 Circa 1940
Dank memes also created this image-Jake Paul and Nick Crompton messing around with some heavy artillery.
Free IQ Test
A Reddit user posted a screen grab of a free IQ test that asked a question using England as an anagram.
Gibby From iCarly
Gibby from iCarly apparently looks like Nick Crompton.
RIP
Over in the images of England the subreddit, someone posted an image of a tombstone with a rest in peace caption for the rapper, saying "England is his city".
Desecrated Chimney
A funny rhyming caption from images of England shows a nightmare situation for a local area homeowner to receive something unwanted down his chimney.
Coffee Worshippers
A really weird one is this post from means of the bank showcasing a pentagram made out of coffee beans with 5 cups of coffee at each point of the star. We don't really get this one but thought the image looks cool.
Just Before Death
Who Is Nick Crompton?
Nick Crompton, born February 5, 1995, is a UK YouTuber and musical artist. He was the Chief Operating Officer of the well-known social media clan called Team 10 until early May 2018.
Crompton became a member of YouTube on July 24, 2012, when he began publishing videos to his channel. He acquired a sizable following and was recognized for being the Chief Operating Officer of viral YouTube star Jake Paul's Team 10 until early May 2018. He made an appearance in the music video "It's Everyday Bro", during which he declares "England is my city."
Though Jake Paul says that he came up with it, Crompton became notorious for this lyric, with remixes and a ton of different memes of this technically incorrect statement being published to YouTube and plenty of other social networking platforms.
On February 5, 2018, Crompton published his first video after not being very active on the platform. It was a 24 hr challenge at Menchie's Frozen Yogurt.
On March 7, 2018, Crompton accepted a boxing challenge and that became his most viewed YouTube video on his channel.
Jake Paul Downfall
Jake Paul was the master of his own downfall from a great role on the Disney Channel. This happened after he allegedly bullied his neighbors in his L.A home by hosting loud parties and pyrotechnic pranks. A master of monetizing controversy, this England Is My City music video controversy is a small blip- but probably not an unprofitable one, in the long run.