In this post, we curated a list of the 22 best Earth-chan memes. We also explore how Earth-chan got started and some of the best fan art on the internet.
The internet is full of memes with new ones emerging every day. A fascinating, and somewhat dated, example is the Earth-chan meme. If you have seen this meme on Tumblr, Instagram, Reddit or Twitter, you might be wondering what it is all about and how it came to be.
Who Is Earth-chan?
Earth-chan is an anthropomorphic anime-style character who, as the name suggests, is a representation of the planet Earth. Earth-chan is a young girl with hair that has been dyed blue and green. Her hair is a representation of the water and ground of the planet Earth and is similar to a picture of Earth taken from space (Source).
There are many jokes that have been used in this meme relating to recycling and the flat Earth theory. The running joke is based on the anime trope of females being unhappy about having a flat chest. This fits into the running theme of the flat Earth theory where some people believe that the planet is not round.
The 22 Best Earth-chan Memes
The Biggest Natural Hole In The World
Swedish/Irish/SPanish VS Best?
As you can see- the character is also popular on Instagram with a user posting a funny rendition of a familiar female comparison meme. They used a bunch of hashtags to promote the content, including:#ddlc #dokidoki #dokidokiliteratureclub #monika #justmonika #monikadfdlc #yuri #yuriddlc #natsuki #natsukiddlc #sayori #sayoriddlc #anime #manga #ddlcmeme #dokidokiliteratureclubmemes #dokidokiliteratureclubmonika #dokidokiliteratureclubyuri #dokidokilitberatureclubnatsuki #dokidokiliteratureclubsayori #dokidokiliteratureclubmonika #animegirls #animeboy #earthchan #waifus #memes #anime.
Dead Inside?
Maybe turning Sayori into Earth-chan wasn't the best choice… from Animemes
Thicc Not Flat
Genetically Creating Cat Girls?
A Moon Alternative?
Pluto-chan from r/AnimeMemes
r/PROTECC No More Pollution
VikaRock's Earth-chan
Ruling The World (r/DDLC)
Neko Monika-chan Rules the World! (Ft. Neko Earth-chan) [wholesome-nified] from DDLC
LoveBakaWerewolf's Interpretation (r/SolarSysGals)
Another Earth/Flat Drawing
Yandere / Lovestruck
A Zed Draws Submission
A Better, Stronger, Holier Version
A College Age Version (r/Earthchan)
Atlas Shrugged
Growing Stronger
A Motherly Interpretation
A Cosplay Example
Cloud Covered Head
A Nasa Shirt
The Origins
The idea behind Earth-chan first surfaced on Twitter and did not actually have any visual representation of the character. The Twitter user @Trinimmortal was the first to post an idea for an anime series. They posted stating that there should be an anime where the solar system is represented by anime girls attending the same school.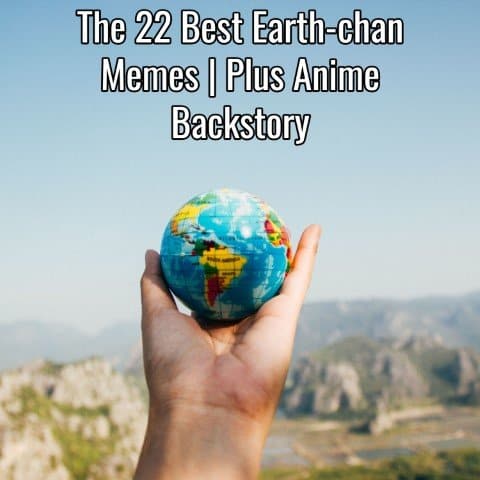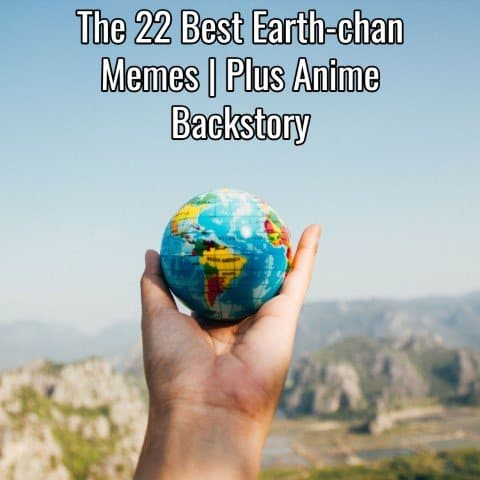 In the anime, there should be a running joke where Earth-chan will always say that she is not flat. This tweet was the birth of Earth-chan, providing the basis of future illustrations as well as the running joke which is still seen in the meme. The first drawing of Earth-chan was in a reply to this original tweet and was posted by Twitter user @felipecunhaeloi.
The Spread Of Popularity
Earth-chan did not stay on Twitter and soon spread to other online platforms including Deviant Art. One artist posted several comic illustrations of Earth-chan on December 7, 2017. These illustrations included one with Earth-chan stating the running joke of not being flat.
This was also the first time that Earth-chan was shown wearing a surgical mask. One of the illustrations had Earth-chan wearing a surgical mask and coughing. This was seen as a reference to how polluted the Earth has become and how it is harming Earth-chan.
By December 12, the meme had moved to Reddit with one user submitting a comic on the platform. This comic introduced some new characters to the meme such as the NASA character and the moon. In the comic, Earth-chan is complaining to the NASA character that she is being called flat while holding hands with the moon character.
This leads the NASA character to say that Earth-chan should not believe what people are saying and that she is not flat. This comic was a success on Reddit gaining more than 5900 points in a 24 hour period. There were also around 280 comments on the comic and the spread of Earth-chan continued.
The Continuation Of The Meme
While Earth-chan came into being in 2017, the meme is still widely used. There are many illustrations which carry on the running flat joke while others have turned the meme to more environmentally conscious jokes. However, Earth-chan has not remained an internet meme only.
There are a lot of people who have taken to cosplaying Earth-chan. These people will generally have wigs which are the same as the blue and green hair the character has. They will also generally wear traditional school uniforms as seen in anime.
Earth-chan is a meme which was born on Twitter and based on an idea for an anime series about the planets. The meme continued to spread through social media and is now a fixture online.
Indeed, there are many 'sexy' portrayals of the character- with amateur anime creators getting in on the act and posting the fan art to Reddit, Imgur, Tumblr, Twitter and other channels. In particular, people who like anime girls with blue hair, the 'that's how it is on this b of an earth' meme, anime planets- all of them have found rapport with this anime character.
A lot of users have also expressed a passion for the Girls Frontline Twitter account– which is a turn-based simulation mobile game developed by Mica-Team- check that out if you've never heard of it before and have read so much about Earth-chan in this post that you've reached the very end!