The "you know i had to do it to em" is a viral meme inspired by the following Tweet: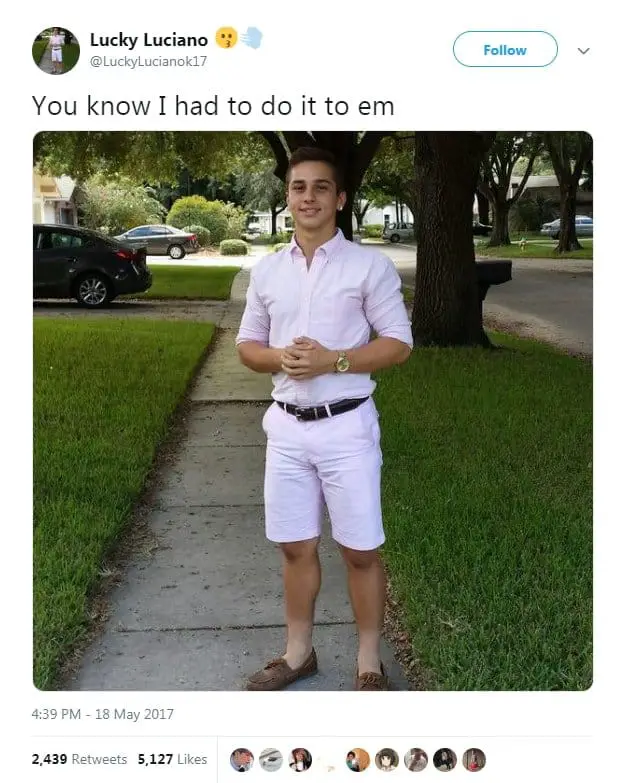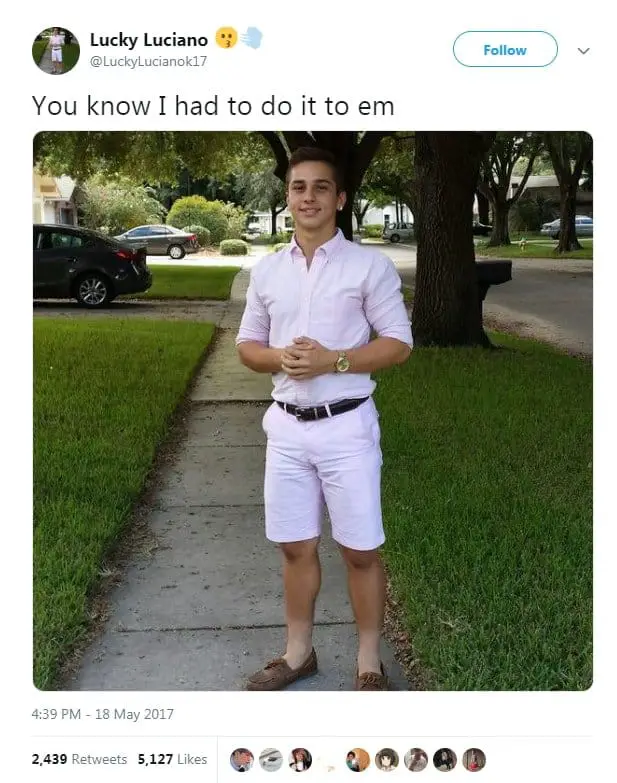 The baffling image is almost inexplicably humorous. Who is he doing "it" to? What is he actually doing, anyway? So many questions…
According to KnowYourMeme, on September 2nd, 2014, the Twitter user LuckyLuciano17k posted this photograph of himself posing on a suburban sidewalk with the caption "You know I had to do it to em". This hilarious tweet labored in obscurity until July 1st, 2016, when a Twitter user called @ExhelonWinter remixed the photo with a funny caption that portrayed @LuckyLuciano17k as a true, backpacker hip hop fan (Source):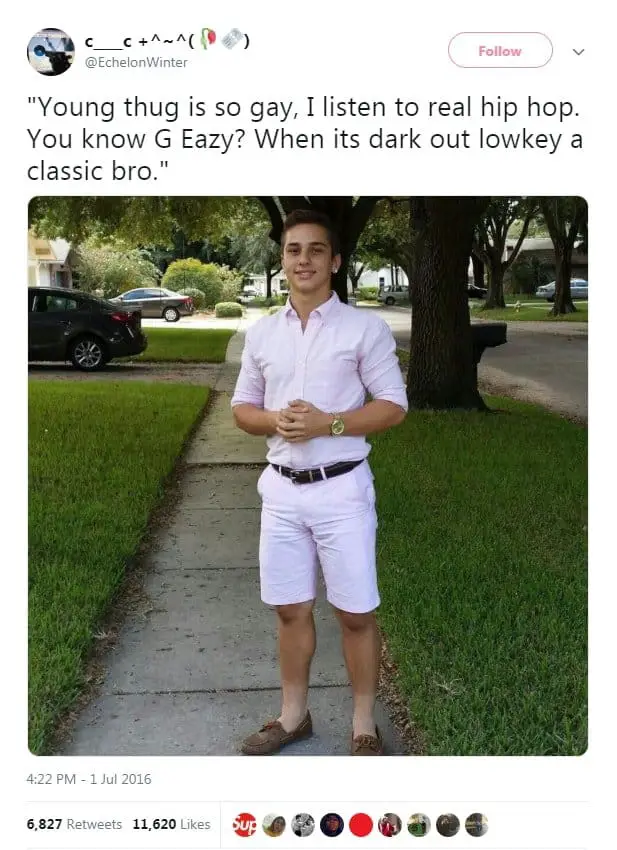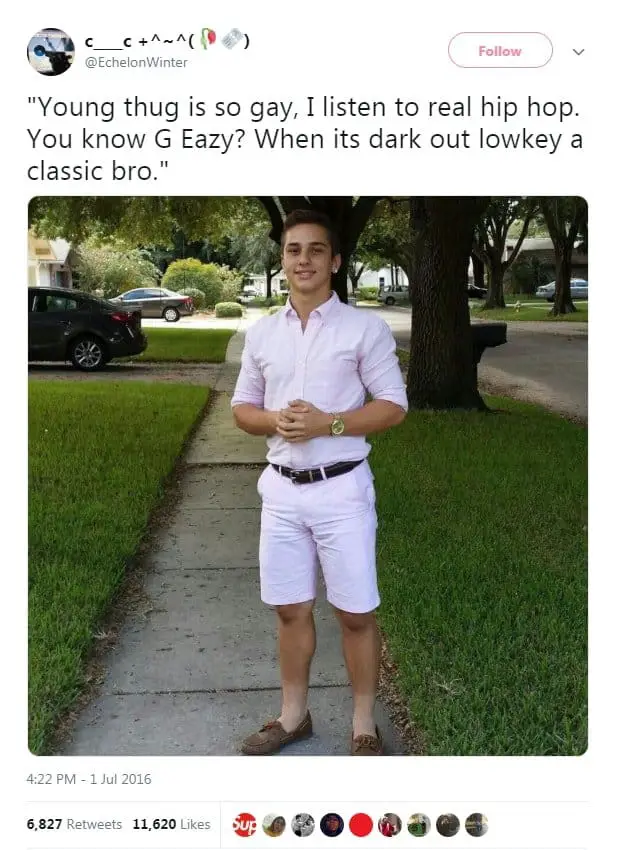 The Literal Address?
my sister's boyfriend looked up the address where lucky luciano took the "you know i had to do it to em" pic and his maps literally said this pic.twitter.com/JmXQBvI3ag

— sam (@samanthvgh) November 29, 2018
The meme basically went viral from there, spawning a bunch of weird spinoffs as people enjoyed the somewhat ineffably humorous quality of the smug image and caption. Lucky Luciano ran into some legal trouble later on- but the image and resulting memes are timeless.
The Best "you know i had to do it to em" Memes
Lots of people posted up at the same sidewalk- not so funny, but definitely an interesting result of its virality:
you know i had to do it to 'em
(yes it's the actual spot i promise) pic.twitter.com/ZGQwcIIRs9

— kirsten (@ksnaglee) February 2, 2019
Aside from people posting up at the locale or photoshopping themselves or other individuals into the photo, the phrase found other uses, as well:
Dank War Flashback Cat
My cat made this face. You know I had to do it to em from dankmemes
This cat has seen some war horrors…
Multiple Tabs
The multiple Safari tabs recreate the amazing meme with a Thanos head.
GoFundMe
A classic "no u" rejoinder from the police make this a savory meme.
ChapoTrapHouse
Not sure we understand this one- but you might!
r/shittydarksouls
A Dark Souls video game character strikes the pose.
Everglades vs Neverlaids
Hmm…
A Bjork Meme Revival
Who doesn't want more Bjork?
Mortal Kombat Meme
Whoah…
FortNite Emote
Pineapple Pose
A Greenish_Sapphire Portrait
With Gordon Ramsey
Cosplay Tomfoolery
You know i had to do it to em 🤝

bless Dr Cosplay Photography for putting up with me and my tomfoolery between shots 🤘😤#persona5 #cosplay pic.twitter.com/PPKOfDNK5v

— squeakadeeks (@squeakadeeks) January 5, 2019
Summing Up
More Background
It's a pretty funny meme, overall. In September 2014 on Twitter, LuckyLuciano17k tweeted a picture of himself standing on the sidewalk with his fist in his hand and a smug look on his face. He captioned the tweet "You know i had to do it to em." Soon after the post got lots of tweets and retweets but unfortunately LuckyLuciano17k privatized his Twitter.
Two years later, someone used Lucky's picture as a meme. That was the beginning of the rise in popularity of Lucky's image as a meme.
The image is used as a meme by photoshopping a popular person or character in a movie into Lucky. It is also very common in posts where his image is distorted. The image can also be photoshopped into famous places.
LuckyLuciano17k's Arrest
According to him, Lucky was allegedly stalked, arrested and "tortured over BS" on July 2017. He was trying to raise money to recoup fees and in future sue the police (Source).