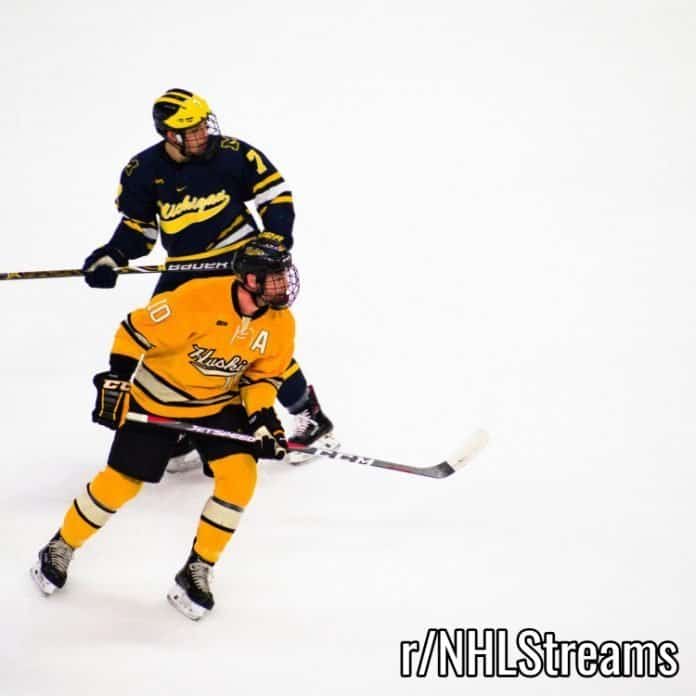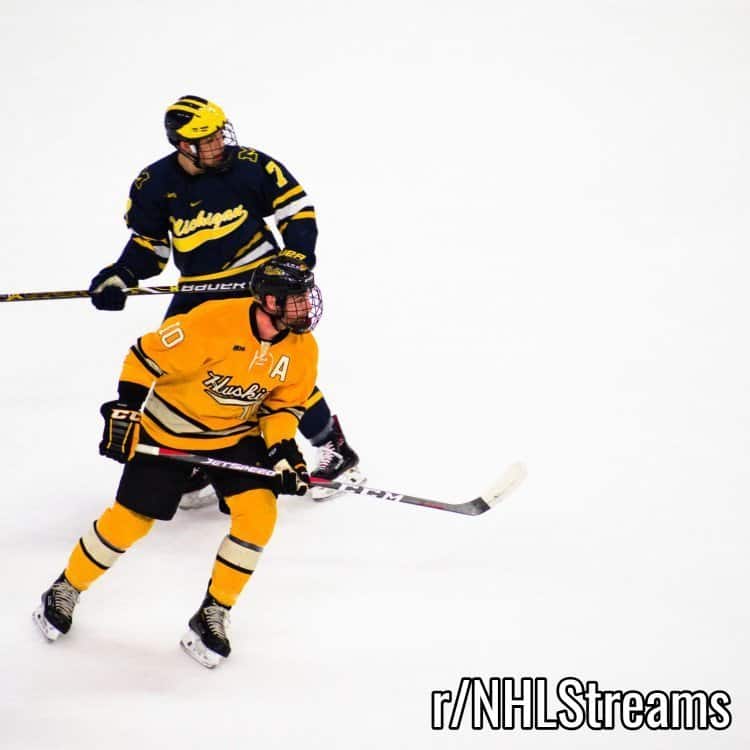 If you're looking to watch some live, National Hockey League action, you might have been told to check out Reddit's NHL streams (r/NHLStreams). In this guide, we'll show you how Reddit's hockey streams work- because it can be somewhat confusing.
How r/NHLStreams Works
In a nutshell, this subreddit provides links to third-party websites that live stream NHL games. The big confusion people have is that the r/NHLStreams subreddit will look 'empty' if there isn't a live game available to stream.
So, if you're trying to watch hockey, it's not a resource for games that have already been played- it's a place to access live streams on third-party websites. Once the games are over, the threads with links to the third-party streaming sites are deleted.
Our advice: check in on the subreddit when the NHL pregame starts and queue up a stream on the third-party site. Typically, you can watch the post-game as well. Just make sure you have an ad blocking extension installed on your browser because these sites that are pirating NHL content are frequently heavy on invasive popups. But once you get used to how they work, you'll become a pro at navigating the ads.
Keep in mind: there is some danger that r/NBAstreams is banned. In response, the forum moderators say that " Fortunately we have a backup which is our discord server, that we use to make any official changes. If this sub was to go down, all messages would be conveyed on our lovely discord server." If the subreddit is removed from Reddit, follow the Discord link above to access the links.
We Don't Support Piracy: We don't support or endorse piracy. This information is purely educational. We recommend that you pay for an NHL streaming service that has legal access to the hockey games you want to watch. There are a bunch of affordable options.
Streaming Reddit On Desktop
Here's how streaming looks on desktop (different sport, but you get the idea):
Streaming Reddit On Mobile
Here's how streaming looks on mobile(different sport, but you get the idea):
Legal?
We don't support or endorse piracy. These streams are definitely not sanctioned by the NHL, but it's unlikely that you'd get into legal trouble for accessing them. If you were downloading NHL content onto your computer's hard drive, that might be riskier. Still, though, it's better to pay for the NHL games you want to watch. Though the players and the league are making millions of dollars, they need the television subscription money to keep the league running.
NHLStreams Moderator Advice
Over in the subreddit, the moderation team has some advice for watching options. These include using (1) NHL.tv or Gamecenter account to avoid blackouts. They also recommend using (2) LazyMan which is a Reddit user account for "A desktop application that helps you watch free NHL and MLB games".
The third option they recommend is (3) NHLGames, which is an application for watching "official NHL games for free with the NHLGames application". The last, and probably the best option, is to use the (4) "User-posted streams on r/nhlstreams"
What Games Are Available?
Every preseason, NHL draft, regular season, playoff, and All Star event is available to be streamed. Just visit the subreddit prior to the event's start to find some suitable links.
NHL Teams List
There are a ton of NHL teams to watch- you can access games from the following teams:
Anaheim Ducks
Arizona Coyotes
Boston Bruins
Buffalo Sabres
Calgary Flames
Carolina Hurricanes
Chicago Blackhawks
Colorado Avalanche
Columbus Blue Jackets
Dallas Stars
Detroit Red Wings
Edmonton Oilers
Florida Panthers
Los Angeles Kings
Minnesota Wild
Montreal Canadiens
Nashville Predators
New Jersey Devils
New York Islanders
New York Rangers
Ottawa Senators
Philadelphia Flyers
Pittsburgh Penguins
San Jose Sharks
St Louis Blues
Tampa Bay Lightning
Toronto Maple Leafs
Vancouver Canucks
Vegas Golden Knights
Washington Capitals
Winnipeg Jets
Where Else To Watch The NHL Online (Besides Reddit)
If you're looking for an alternative to Reddit NHL streams and the r/nhlstreams community, there are some options.
Do you have problems with your cable subscriptions and as a result miss out on important NHL updates? Do you have a dream to watch NHL online and without any disturbances? Of course, the answer is a yes especially if you love sports.
But where can you go and watch NHL online and at no charges? You can agree with me that this is the most confusing part. However, if you're in such a situation, you need to worry less.
Top Streams
Some of the most popular game threads are below- let us know in the comments section which NHL matchup live steram is your favorite!
predators vs penguins stream
senators vs penguins live stream
pens vs sens live stream
penguins vs blue jackets live stream
penguins vs senators live stream free
penguins vs capitals stream
flyers vs penguins live stream
bruins vs red wings live stream
penguins vs flyers live stream
sharks vs penguins live stream
oilers vs sharks live stream free
penguins vs sabres live stream
rangers vs flyers live stream
bruins vs senators live stream
In this article, I present to you a list of places where you can visit while online and watch NHL games. It's good to note that some of these sites are free while others get paid.
1. FuboTV
With a large number of teams and more importantly the favorite NHL players, FuboTV comes among the best places you can watch the league while online. The good thing is the fact that despite the charges they offer free trials for all new users. It allows you to try it and examine quality first before you can make any payments. And not only NHL games are available here you can also access many of the channels available to you based on your locality.
2. NHL.TV
You can use Kodi to get through to your NHL.TV account. The good thing with NHL.TV is the fact that you can watch the games from wherever you're across the globe. You can enjoy the games directly from their website, PC and mobile apps. You can have all the slapshot, stick-check and every save live. The good thing is that you can access both the regular seasons as well as the Stanley Cup Playoffs. All the services are available in high-quality HD. Even though you'll experience blackouts, all the games get added to the videos, and you can watch later.
The good thing is, you can select the schedule through which you want to receive the broadcasting. You can also hide the scores if you watch the game late to increase the taste of the game.
3. YouTube TV
YouTube TV functions on a similar basis to the FuboTV. The only difference is that you cannot access the MSG Network. It means that you'll not have a chance to enjoy games for such teams as New York Islanders, New York Rangers, Buffalo Sabres, and the New Jersey Devils play. Therefore, if you're a fan of these teams, the site will not offer what you expect. However, if you have nothing to do with the clubs mentioned above, you can comfortably enjoy the NHL live streaming online. The service will only cost you a maximum of $ 40 a month which is a fair price.
4. USTV Now
It's possible that you want to enjoy more sports other than the NHL. And not only games, but you can also enjoy more other services than what you can imagine. USTV Now is another site that you can access via Kodi Add-ons. It's also good to note that, you can also watch the games from anywhere across the globe. If you love other sports such as soccer, the app will also serve you a better service. It's an ideal app for users who want to cut down on their monthly expenses. Why then not give them a try today.
5. Live NetTV App
Live NetTV App will not help you with the NHL needs alone. The good thing with this app is that every sporting gets categorized properly meaning that, you can quickly get to what you seek. It's to my knowledge that every time you're searching for a station, you search for one with many channels. And this is what you earn by subscribing to Live NetTV. They serve you with over 700 functional stations. In this way, they create a guarantee that, when you have no NHL game to watch, there is something else for you.
6. DirecTV Now
Another place that you can watch NHL online and at your convenient time is DirecTV. It works similarly as the FuboTV and YouTube TV. However, in terms of prices, you have to stick with their $55 monthly charges. The only disadvantage is the fact that they don't offer a NESN network. Therefore you can't watch any Bruins games. It means that, if you're fun, you have no interest in using the site. But if you're not a fan of Bruins games, you can consider it as a better option to adapt.
7. NBC Sports Live Extra
NBC Sports is not specific to offer NHL games to the fullest, but you'll always find a league game you can watch. However, they provide a wide variety of sports you can have an interest in and specific information related to NHL. And just like the NHL.TV, you can also access this channel via Kodi-ons. It'll require you to fill in personal details to open the account.
8. Mobdro App
Mobdro is an Android app which helps you to select a channel of your interest from a wide variety of other channels offered. The good thing about this app is the fact they provide high-quality viewing. However, the app is not specific towards NHL but doesn't mean that you won't enjoy. With a large number of available channels, you'll find a sporting that will engage your time correctly. Remember all Android apps get powered by Google. In this way, it implies that you can link the app with other social media accounts created for you. And this is the way to make sure you enjoy more services using the app.
9. PlayStation
PlayStation will offer you all the services and games that you can access YouTube TV. The only difference is the fact that you have to pay $10 extra chargers making it rise to $50 monthly charges. However, the services are excellent and enjoyable.
Now you know that you can use different online sites to watch NHL games. The above-discussed list consists of only the best places you can consider. Don't waste any more money when you can adapt to one of the above online sites. I hope that you'll find this article helpful as you go through your selection process.